History of Foundation Carlo Battaglia
---
The Foundation Carlo Battaglia was established in 2012 and obtained by the Prefecture of Rome – Local Government – legal recognition (Presidential Decree no. 10 February 2000). It is registered in the Register of Legal Entities since June 26, 2013, n. 361/2013. It's ment to promote, develop and coordinate cultural activities to increase the knowledge on Carlo Battaglia poetry and his artistic works (Biography). The Foundation is the natural peak of an activity of archiving, preservation and enhancement of the work of Carlo Battaglia conducted by the wife Carla Panicali that, since the artist's death, has focused on the realization of the catalogue raisonné of the painter.
Management bodies of the Foundation
---
Administrative Boar
Alberto Rava Presidente.
Corrado Rava Vice Presidente.
Roberto Lambarelli Consigliere.
Maria Concetta Pirrotta Tesoriere
Revisore contabile Elena Gilardini.
Comitato Scientifico Corrado Rava, Alberto Rava, Roberto Lambarelli, Pietro Arona, Marco Meneguzzo.
Commissione per le autentiche si riunisce periodicamente: è composta dal Presidente della Fondazione (Alberto Rava) e dai membri del Comitato Scientifico (Corrado Rava,  Roberto Lambarelli, Pietro Arona, Marco Meneguzzo).
Collaboratori Maria Concetta Pirrotta (segreteria e archivio documenti).
Activities and Services
---
The Foundation Carlo Battaglia research and collects, for its own library, publications, catalogs and testimony concerning Carlo Battaglia. It cares of the preservation, cataloging and studying documents and archival materials currently existing, to be gradually allocated so to be used by scholars. The Foundation archive includes documentation on the works of abstract and figurative period, photographs, correspondence, exhibition catalogs and auction. It is only available to scholars, by ahead appointment. The Foundation provides support and assistance for the realization of exhibitions, publications and other cultural initiatives aimed for the promotion and dissemination of knowledge on the figure of Carlo Battaglia.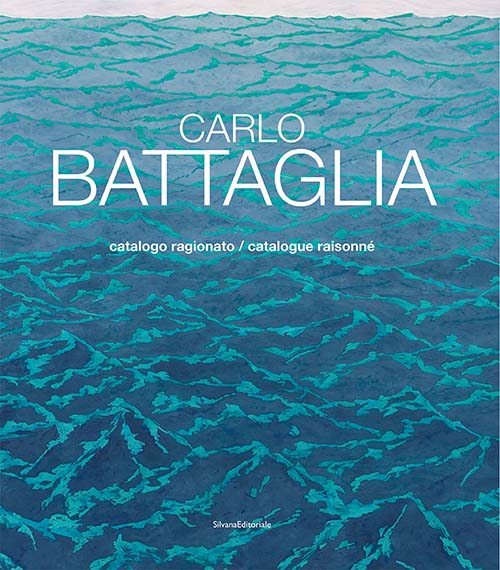 THE GENERAL CATALOG
The General Catalog of Carlo Battaglia (1933-2005) is a fundamental tool for the knowledge of one of the most significant Italian artists, and most present on the Italian cultural scene starting from those seventies of the twentieth century, which saw him as one of the leading artists of the so-called "Analytical Painting", or "Painting Painting", from which he also ideally distances himself to claim a sort of creative solitude that lasted another twenty-five years, in which the repetitive obsession of the sea, taken as the sole subject of his being a painter , it is at the same time start and result, cause and end product. Curated by Marco Meneguzzo and Simone Pallotta for the Carlo Battaglia Foundation, the catalog collects about four hundred of the major works – including canvases and large papers -, amply illustrated and accompanied by complete critical apparatus, which also include the reprint of all the most significant written works of the artist, as well as an exhaustive historical critical essay by Marco Meneguzzo.
Available at the Carlo Battaglia Foundation in: Via Molinetti 41 – 10098 Rivoli TO